Driving Instructor Training Southampton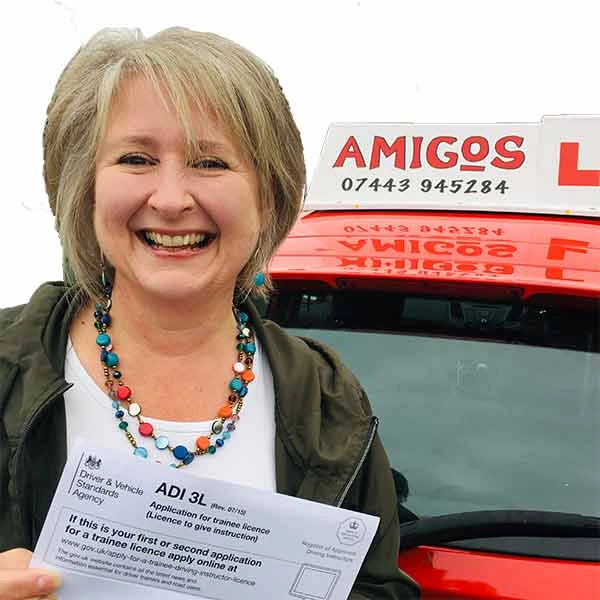 Amigos offers Driving Instructor Training and has a proven track record of success.
Training to become a self employed Approved Driving Instructor (ADI) can change your life in numerous positive ways, from the flexibility of choosing your own working hours, to the satisfaction helping others develop a life-changing skill that keeps all road users safe.
Amigos can guide and support you through all aspects of your driving instructor training and offer you a flexible franchise arrangement with ongoing support and assistance upon completion.
Amigos offers a step by step, pay as you learn, driving instructor training scheme, tailored to fit around your existing commitments. 
No contract. No upfront payments.
Amigos welcomes enquiries from anyone based within the wider Hampshire area who is considering become an Approved Driving Instructor (ADI).
Please contact Amigos so we can have an informal chat to discuss your individual needs and aspirations.
The main components of Instructor Training include –
Part 1 – Theory Test
Part 2 – Driving Ability Test                 (40 hours minimum)
Trainee Driving Instructor Licence     (6 months maximum)
Part 3 – Instructional Ability Test       (20 hours minimum)
Ongoing Franchise Arrangement and Support